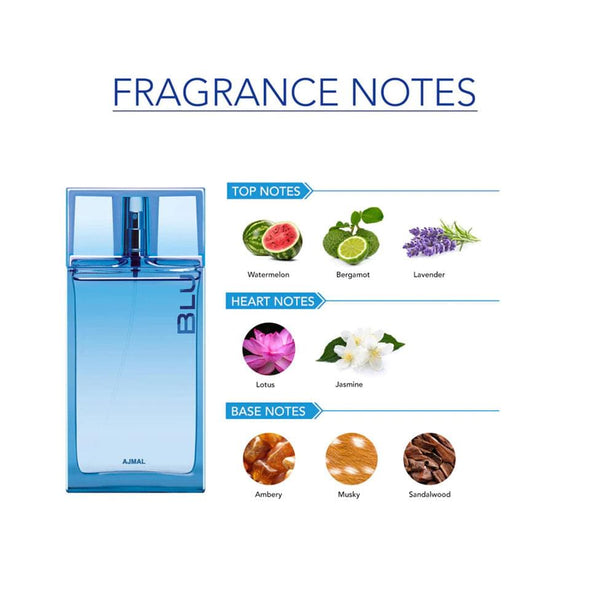 Zoom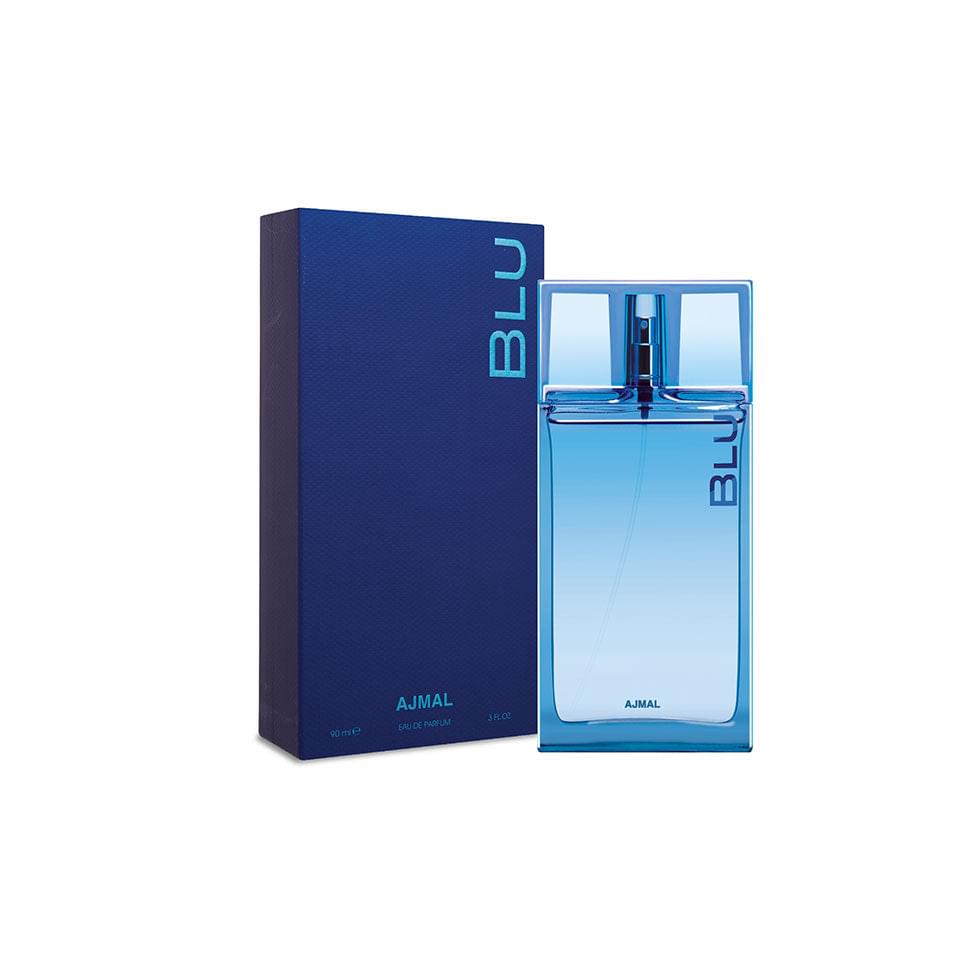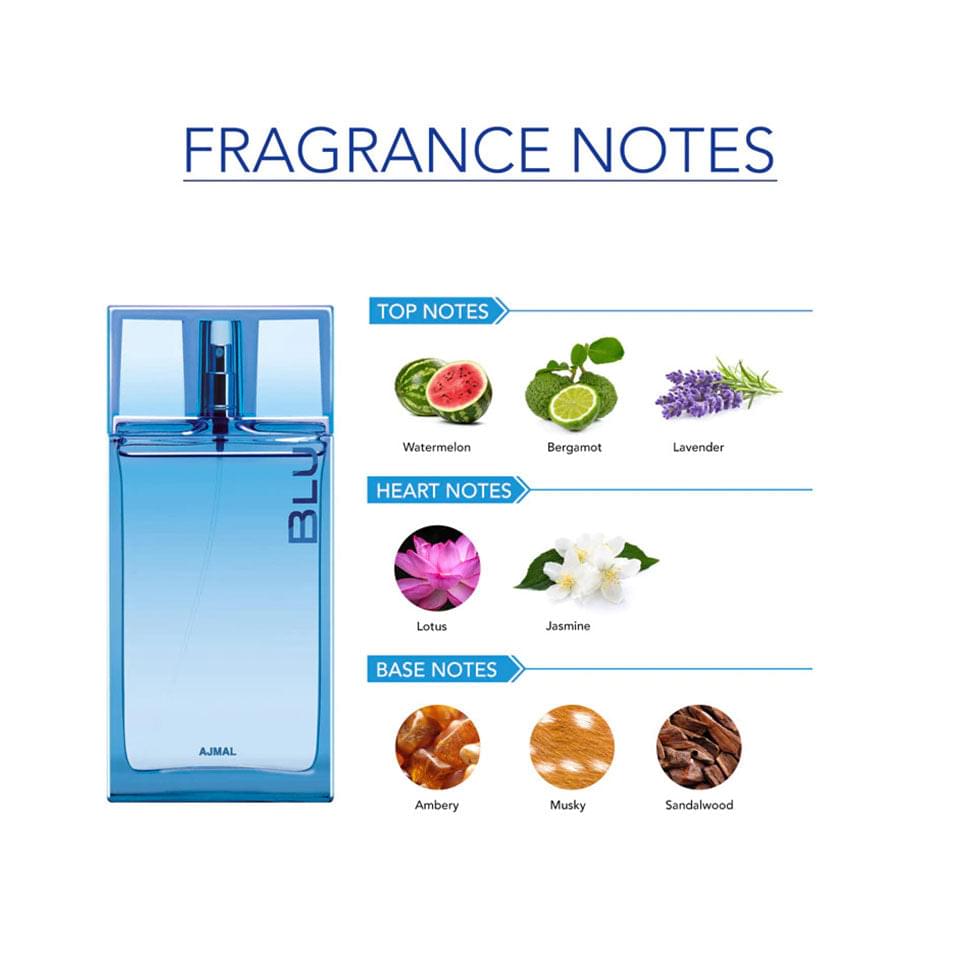 Ajmal's Blu Eau de Parfum is a refined and sophisticated French fragrance designed for the contemporary taste of energetic and spirited young men.
This masculine fragrance features tangy aromas of summer, offering a refreshing choice for men who love the great outdoors. The distinguished icy aroma blends top fresh notes of Bergamot, Lavender, and Watermelon with invigorating ingredients like Lotus and Jasmine at the heart of the fragrance. Blu by Ajmal resonates with Sandalwood, Musk, and Amber at the base, giving it a woody, musky, and ambery scent that adds depth and complexity to the fragrance.
Here are the fragrance notes:
Top Notes: Fresh, Aqueous (Bergamot, Lavender, Watermelon)
Heart Notes: Floral (Lotus, Jasmine)
Base Notes: Woody, Musky, Ambery (Sandalwood, Musk, Amber)
Blu by Ajmal belongs to the olfactory family of Citrus.