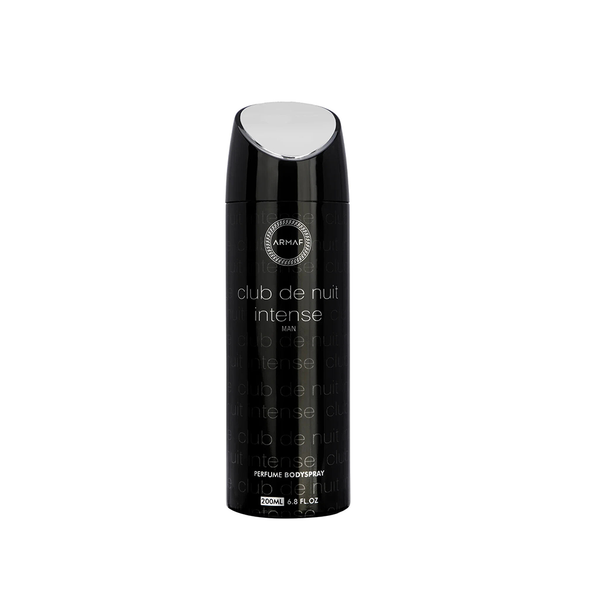 Zoom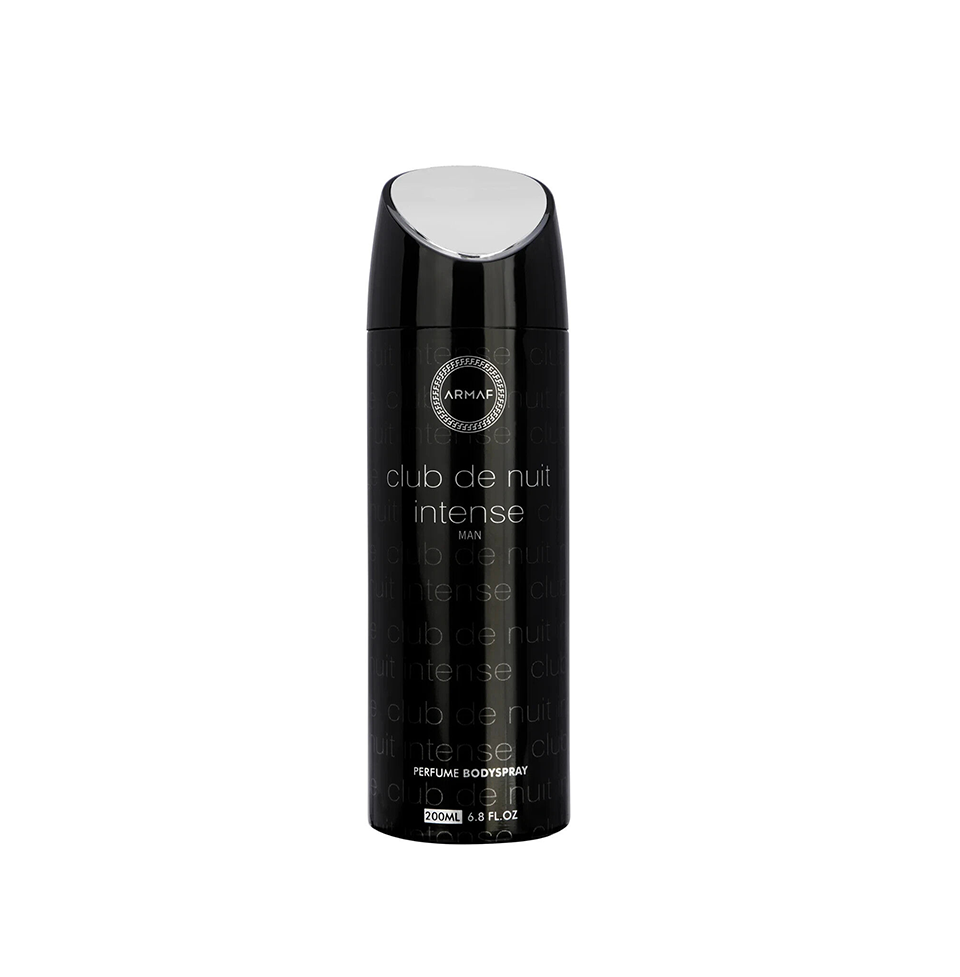 Armaf Club De Nuit Intense Perfumed Body Spray (Deodorant) For Men 200ml
Armaf Club De Nuit Intense is a unique body spray formulated for men. It possesses a long-lasting scent, with notes of violet, bergamot and orange blossom. The 200ml bottle offers a long-lasting, pleasant aroma, perfect for day and night. Enjoy a luxurious scent that will make a lasting impression.
This luxurious and sought-after Perfume is from Armaf. It's an attractive scent that is both strong and attractive.

Armaf blend Oud and Musk notes to craft delicious fragrances for men and women. Eau De Parfum, with 20-30% pure perfume oil, ensures the aroma lasts for roughly 8 hours.

Armaf also offer a range of imported Arabic perfumes such as Oud, Musk, and other high-end scents that remain on the skin for up to 12 hours.

To apply, spray the Deodorant on your chest, neck and underarms for men, and pulse points and clothing for women. Spray the Deodorant after bathing and layer for a long-lasting result. This Cruelty-free, skin-friendly Deodorant is imported, 200ml, and comes in a pack of 2.