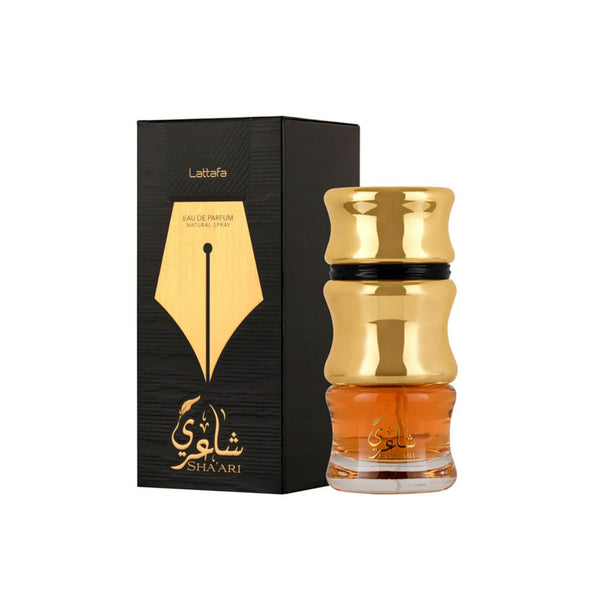 Zoom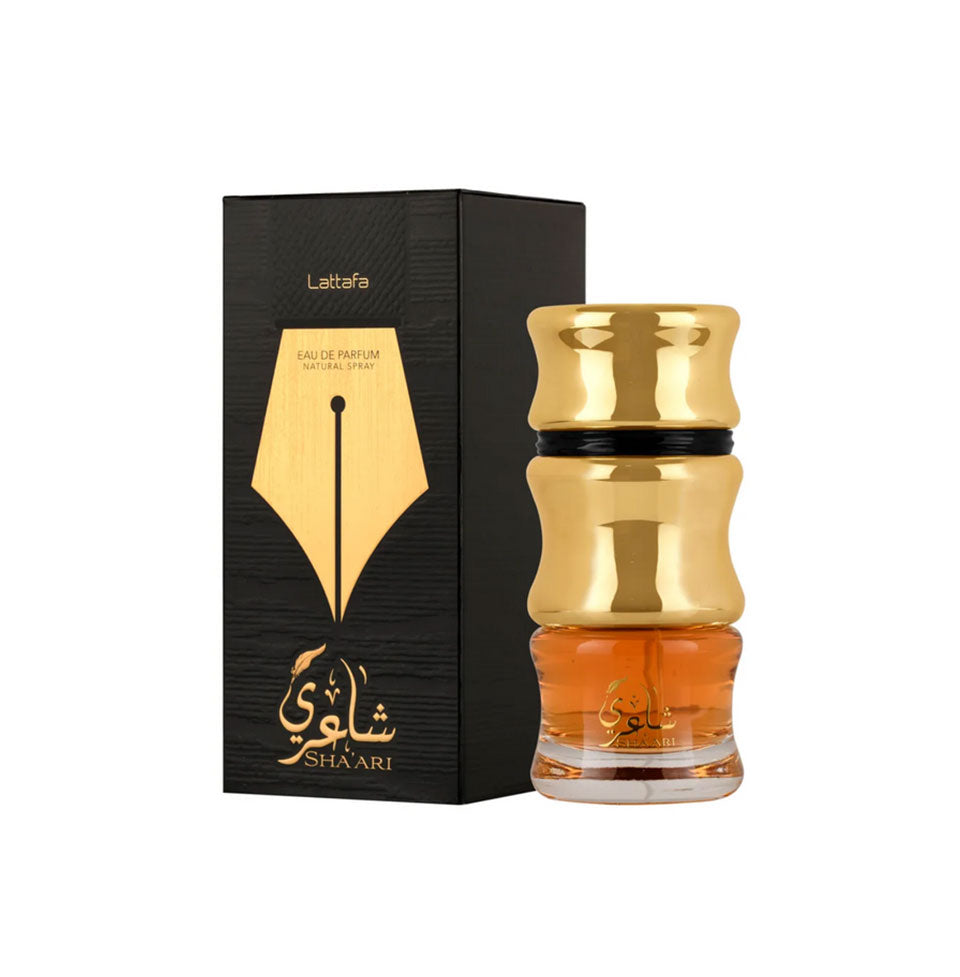 Lattafa Shaari Eau de Parfum 100 ml For Unisex 
Perfume Shaari Eau de Parfum by Lattafa Perfumes combines spicy and woody notes to a rich oriental perfume.
The top note opens with spicy notes of saffron and cinnamon, complemented by woody Oudh.
The heart note remains pleasantly woody with sandalwood. Roses set flowery, warm accents.
The base continues the warm and spicy line and is formed by combination of incense, amber, musk, vanilla and leather.
A perfume that lives up to its name, Shaari means poetry, and inspires with its warm, spicy oriental scents. The perfume is very suitable for every occasion.
Main accords: spicy, warm, woody, Oudh, oriental
        Top notes       
            Middle notes                       
Base notes
saffron, cinnamon, Oudh
 

 


 

sandalwood, roses

incense, amber, musk, vanilla, leather
• Recommendation for: women and men