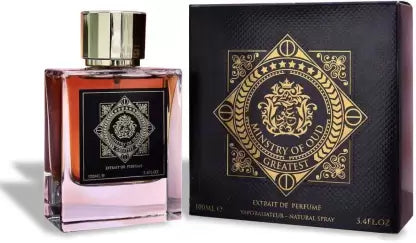 Zoom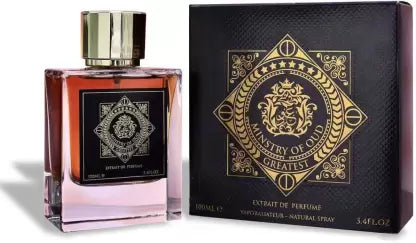 Paris Corner Greatest Ministry Of Oud EDP Unisex 100 ml
The Ministry of Oud Greatest fragrance is renowned for its versatility, making it a top choice for oud enthusiasts. Its opening notes of saffron and nutmeg perfectly complement the ensuing aroma of oud. This EDP fragrance is sweet, aromatic, woody, and warm, with dark and masculine undertones, and a rich, robust essence. The scent boasts an atomic projection that lingers for several hours, making it a long-lasting fragrance. The Ministry of Oud Greatest is a one-of-a-kind and exhilarating fragrance, sharply captivating and ravishing, designed for men.
Top notes - Saffron, Nutmeg and Lavender
Middle note -  Agarwood (Oud)
Base notes - Patchouli and Musk.