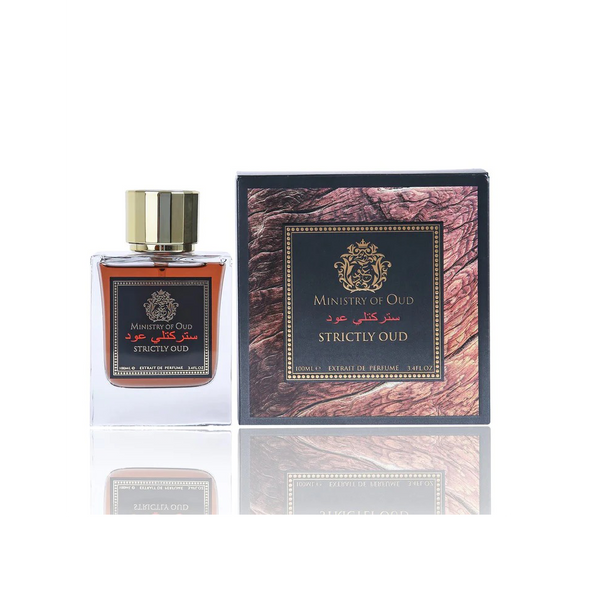 Zoom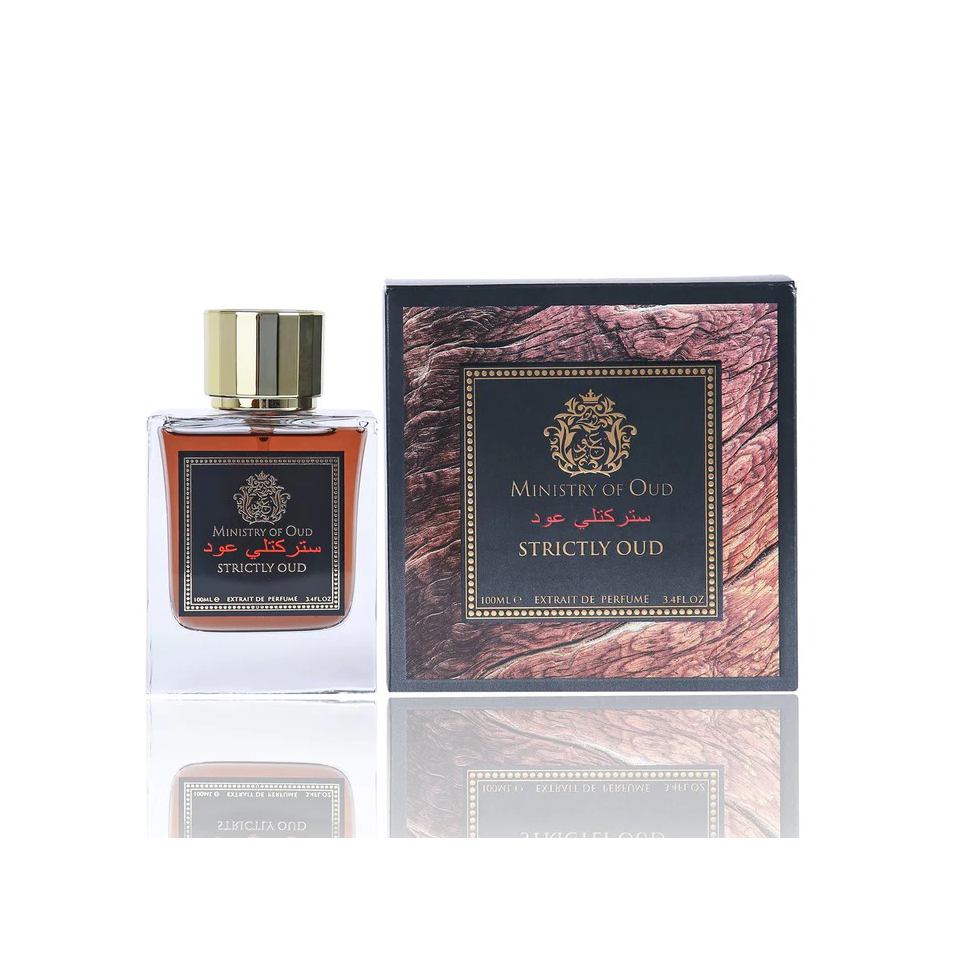 Paris Corner Ministry of Oud Strictly Oud Eau de Parfum - 100 ml  (For Men & Women)
Ministry of Oud – Strictly Oud is an Oriental Woody fragrance for women and men. The Strictly Oud is a brilliant take on the classic rose/oud combo. It's quite refined, though full of the cheesy/barnyard notes. The Strictly Oud remains the mild woody rose skin scent during its long dry down. This little treasure starts off as a full-blooded oud should and then in the next hours the magic happens! Rose and amber spread their wings and take off on a journey. One of our finest EDPs specially designed bottles for a perfect gift to your beloved.
Fragrance Notes:
Top: Turkish rose, Saffron
Middle: oud
Base: Frankincense, Sandalwood
Buy 100% Original Niche and Designer Fragrances and decants in India at amazing prices with the official site of Splash Fragrance, www.splashfragrance.in. Your one-stop destination for all your fragrance needs in India.