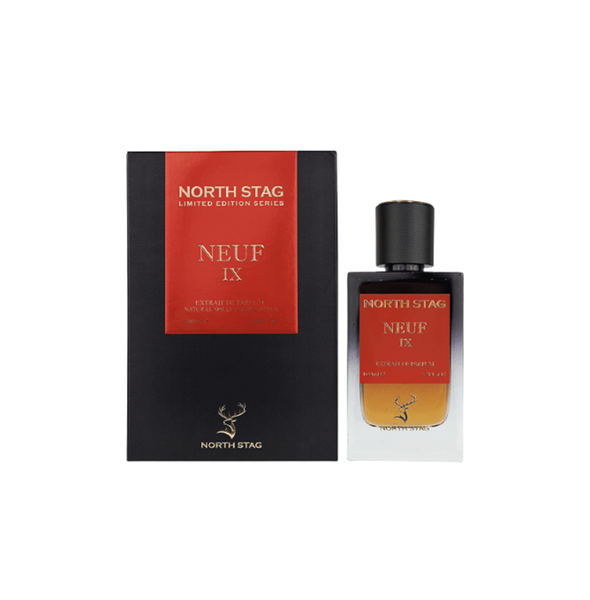 Zoom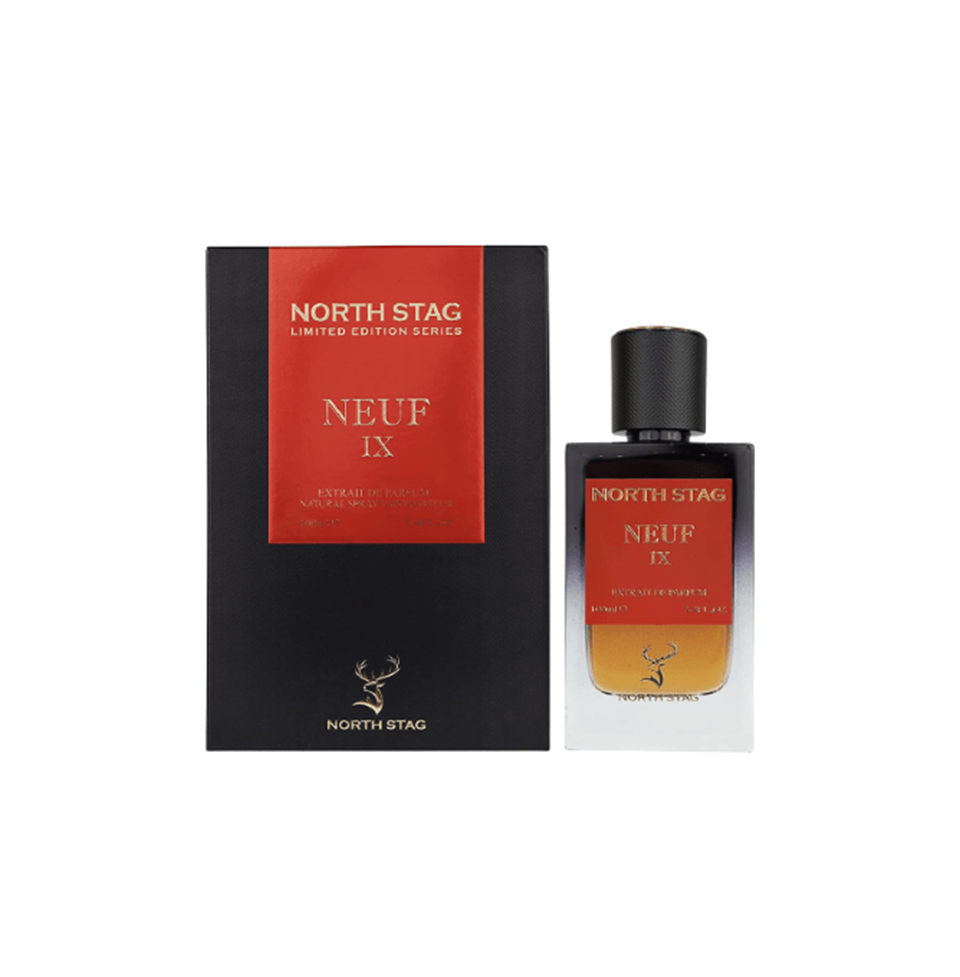 Paris Corner's North Stag Neuf IX is the latest addition to its extravagant series of niche perfumes. This line of fragrances is crafted with exquisite mastery, utilizing powerful fragrance notes and expertly blending them into extrait de parfum concentrations. Each fragrance is artistically designed to evoke unique magical vibes and rousing beats. This astounding range of perfumes is designed to revitalize forgotten memories with its superb performance. North Stag NEUF IX is a luxurious Amber fragrance designed for women and men, living up to Paris Corner's high standards. This fresh Extrait De Parfum offers an enjoyable, subtly sweet, benzoin incense aroma that lasts for a long time and never fades away.
Quantity: 100 ml
Ideal For: Men & Women
Fragrance Classification: Extrait De Parfum
Fragrance Family: Fresh
Fragrance Segment: LUXURY
Fragrance Notes : Amber, Benzoin, Vanilla, Tonka Beans And Labdanum.