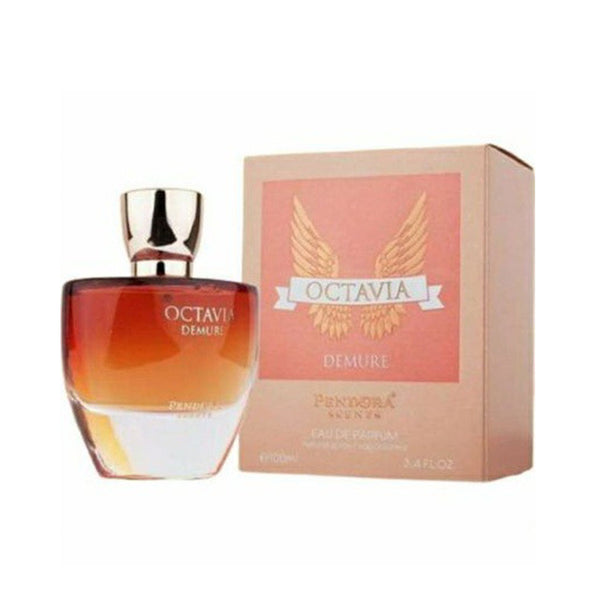 Zoom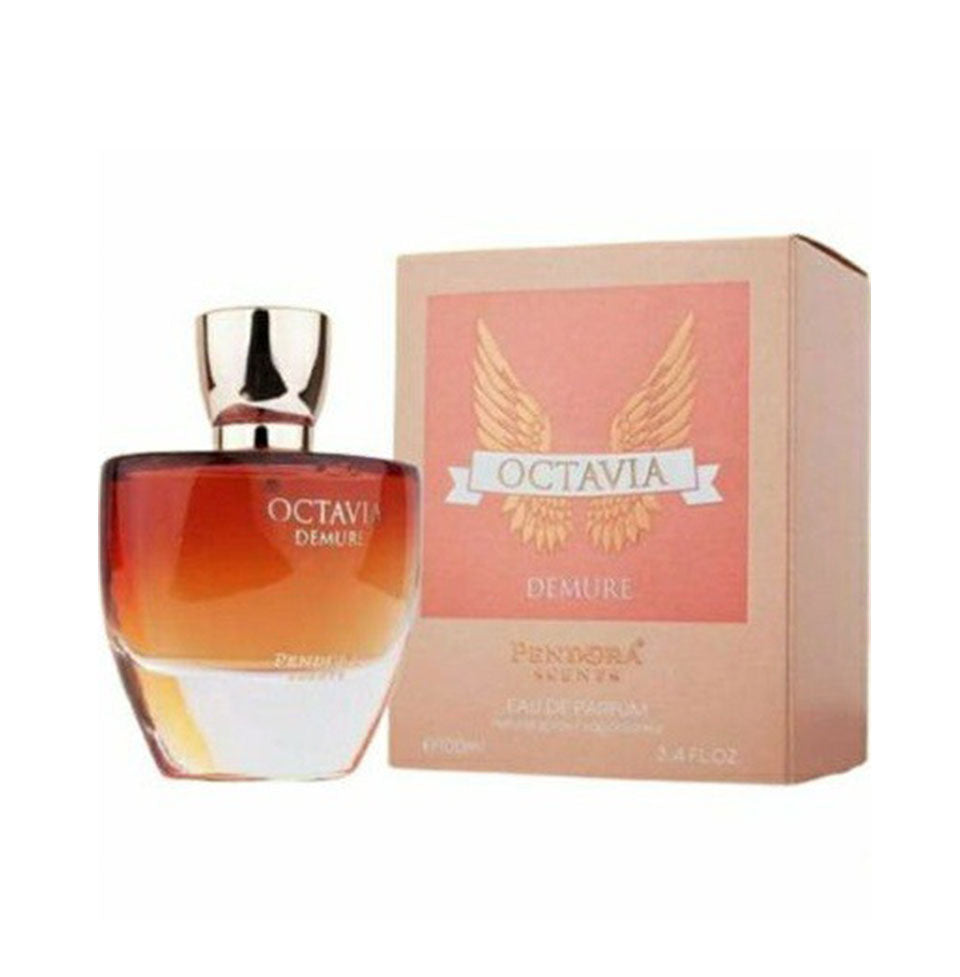 Paris Corner Pendora Scents Octavia Demure EDP Perfume For Women 100 ML
Paris Corner Pendora Scents Octavia is a mood elevating, sparkling, joyful fragrance. Bombinate smells fresh with dazzling fruity and passion flowers as keynotes. The fruity, aromatic, and floral fragrance contains notes of purple passion fruit, Shangri la peony, and vanilla orchid. It's light and airy, fitting for the spring and summer. It's an easy to wear everyday fragrance because it's so mass appealing. One of our finest EDPs specially designed bottles for a perfect gift to your beloved.
Brand : Pendora Scents by Paris Corner
Fragrance Perfume : Octavia
Fragrance Notes : Water Jasmine, Ginger Flower, Green Mandarin, Salt, Vanilla, Ambergris, Cashmere Wood And Sandalwood.
Gender : Women
ML : 100 EDP