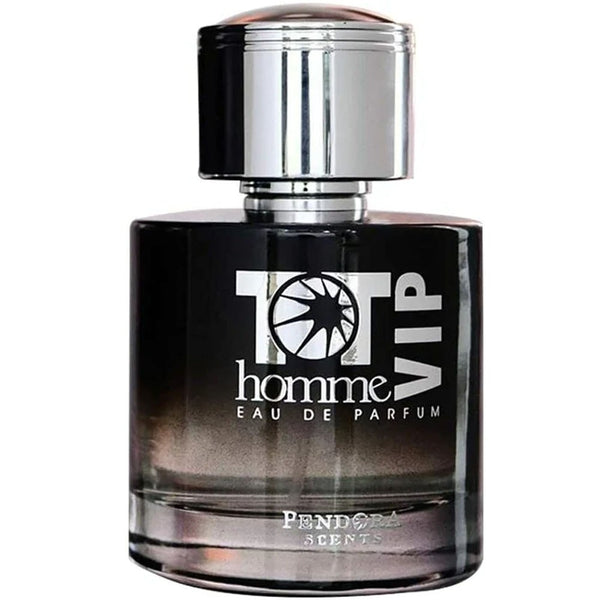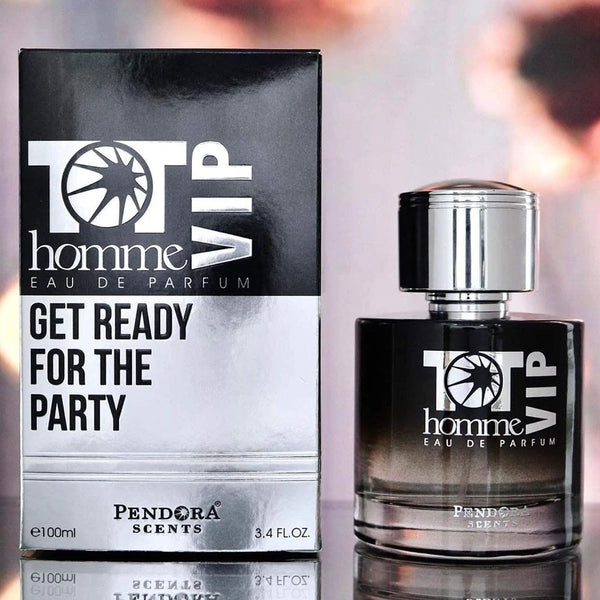 Zoom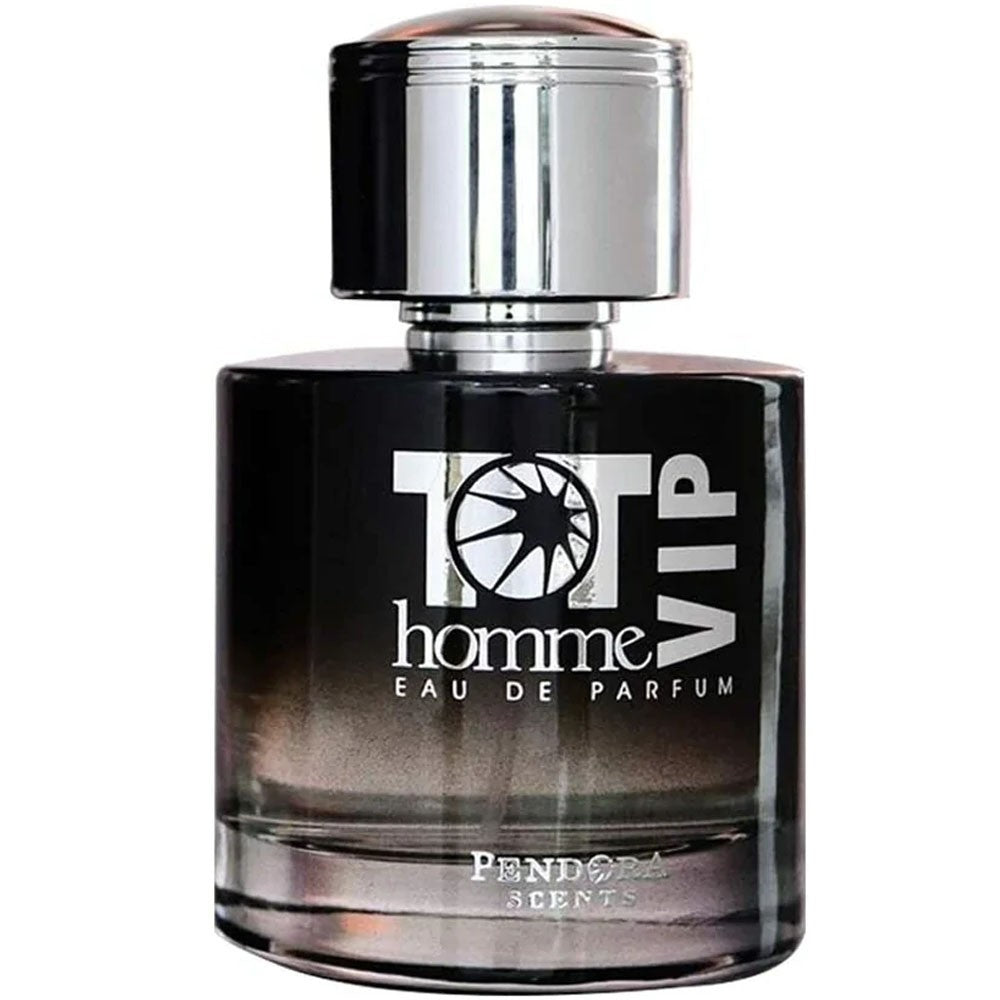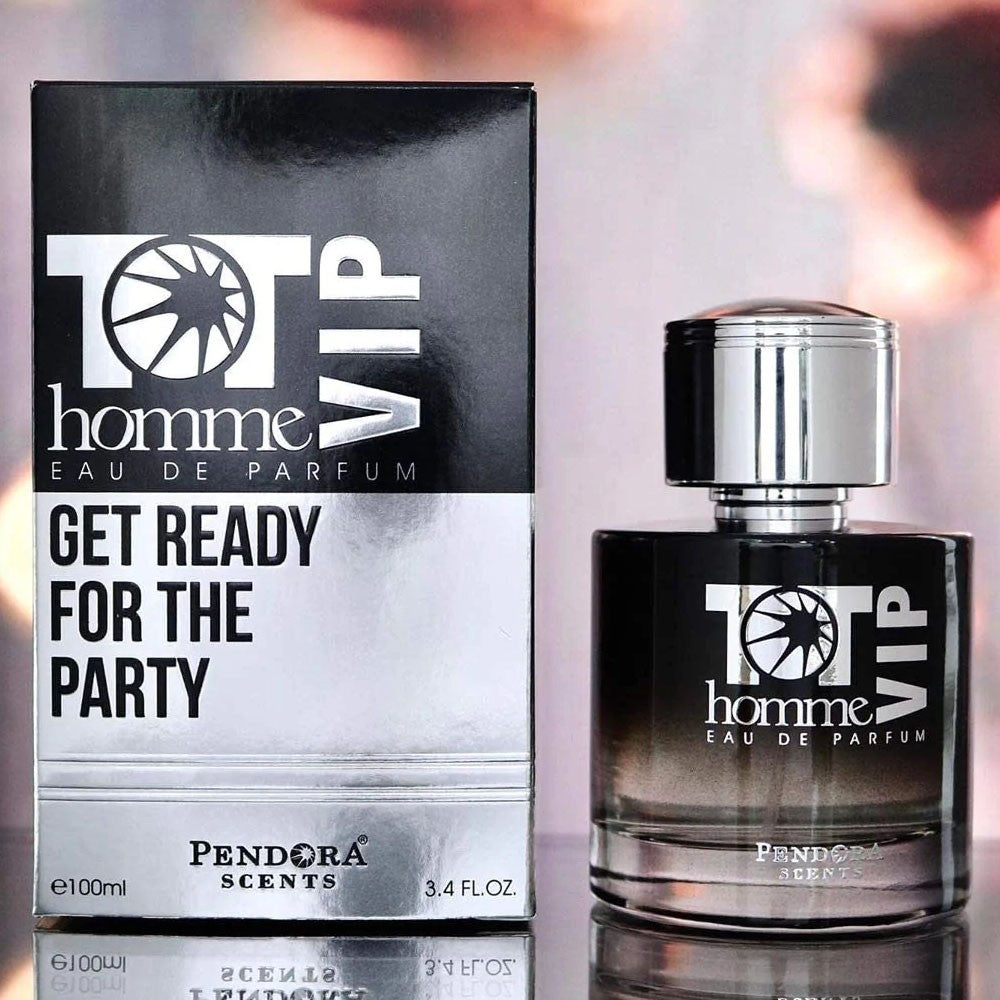 Paris Corner TOT VIP Homme Pendora Scents Eau de Parfum 100 ml For Men
This Paris Corner TOT VIP Homme Pendora Scents Eau de Parfum is a luxurious fragrance for the modern man. Featuring Paris Corner TOT VIP Homme, it is an intensely powerful scent with notes of exotic spices and woodsy aromas for a sophisticated blend. With 100 ml of Eau de Parfum, it is perfect for long lasting wear.
The opening is light, the notes are mild but recognizable, and pleasant.
The lime and passionfruit create a soft fruity accord, the passion fruit is noticeable but not intense, it feels sweet and tropical; the pepper, ginger, and mint add a fresh cooling spicy touch; the vodka is the light, white-alcohol type, not bold, not intense, but boozy.
The woody notes are soft, the leather and amber are projecting accords, the leather is a soft touch.
The fragrance is very linear, all notes come up as soon as the fragrance is applied and continues into the dry-down.