Zoom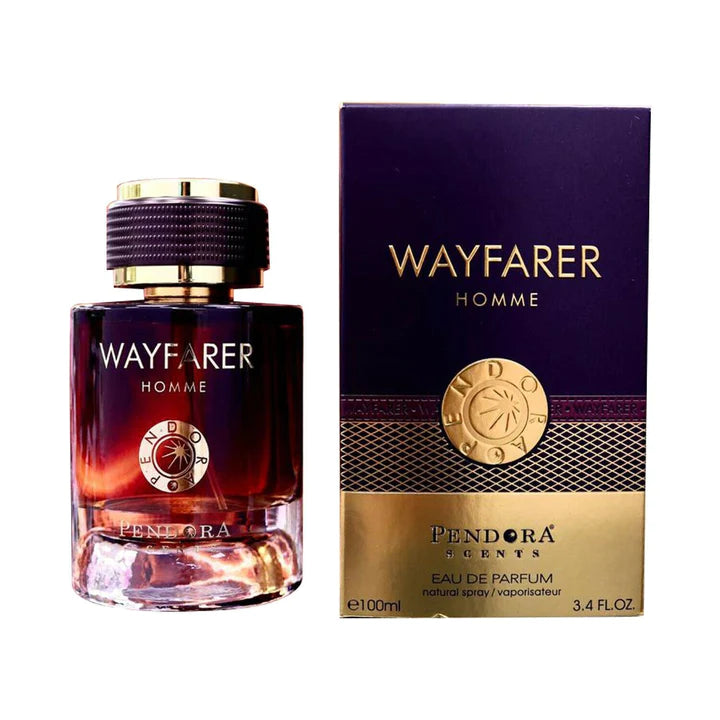 Paris Corner Wayfarer Homme Pendora Scents Eau de Parfum - 100 ml For Men
Wayfarer is sweet yet masculine, perfect for a cuddle scent during cooler weather as well as suitable for warmer weather.

The fragrance opens sweet citrusy with notes of mandarin orange, lemon, and spicy cinnamon.

The lavender adds a clean-like floral tone. Almost immediately the incense, woody, and tobacco notes come up; the fragrance adds multiple fruity tones in a mix that is sweet, woody, spicy, and darker.

Wayfarer is the fragrance of a modern-day seducer.

A perfectly warm and sexy fragrance that will keep wafting back up into your nose throughout the day.
Fragrance Notes:
Top: Cinnamon, mandarin
Middle: Cumin, incense
Base: Cedarwood, tobacco, cypress