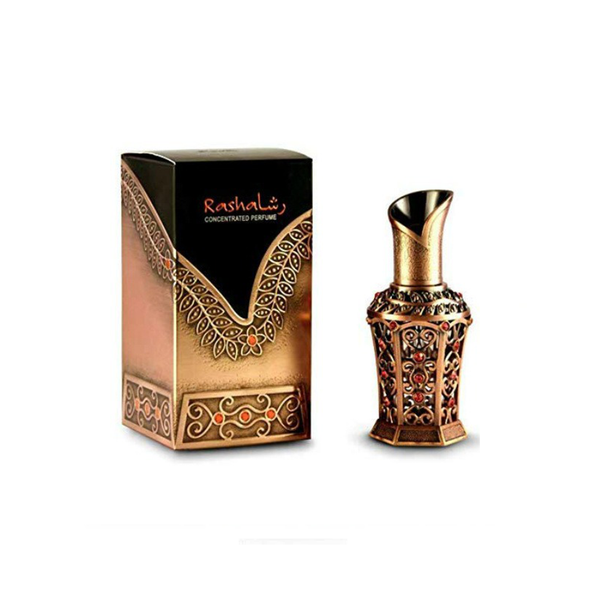 Zoom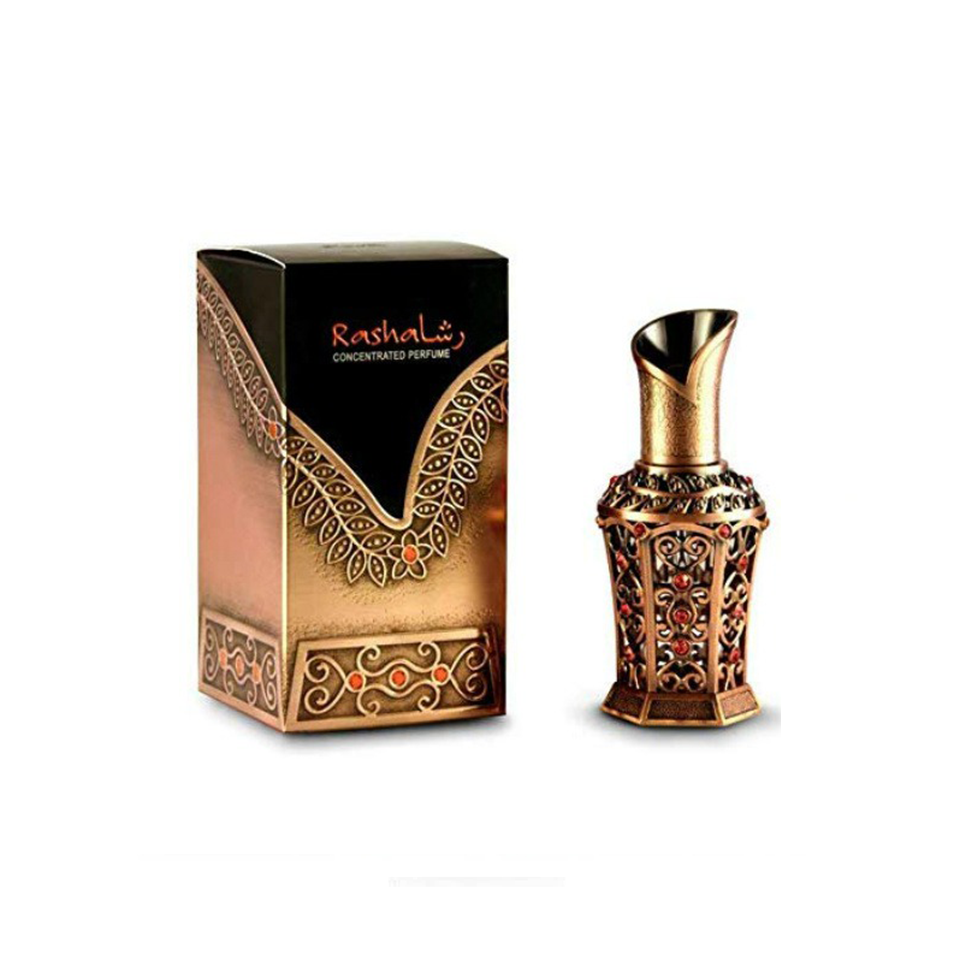 Rasasi Rasha Concentrated Arabic Perfume Oil 12ml Unisex
Rasha is a perfect fusion of high quality ingredients that have been blended perfectly to create style and prestige. 
The fragrance is enclosed in an exquisitely designed copper colored metal jacket that symbolizes style and portrays exclusiveness. 
The perfume opens with the rich pleasing notes of Casis and tropical fruits which later gives way to the lively and pleasant 
middle notes of Cardamom, jasmine and Sambac. 
The base notes take over later to provide the rich and prestigious notes of Sandalwood, Ambergris and Lactnic that makes the wearer feel very admired and appreciated.