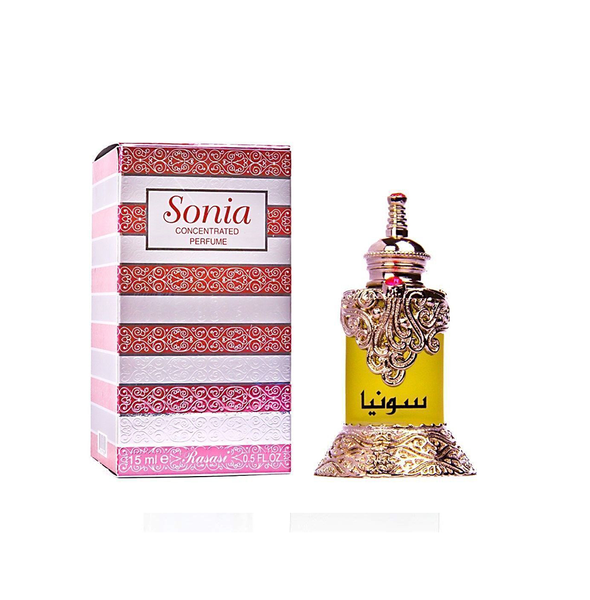 Zoom
Rasasi Sonia UniSex Oriental Attar Concentrated Arabian Perfume Oil 15ml.
Sonia which defines feminity with sensual and soothing notes. It is a feel good product which creates a ready to wear fashionable image with its fullness and vibrancy. The bottle design and outer packaging creates a picture of perfection at its best.
Olfactory description:
Top : Floral, Woody
Middle: Vanilla, Jasmine
Base: Sandalwood, Musk & Amber
Type Concentrated Perfume Oil
All our products are 100% genuine.