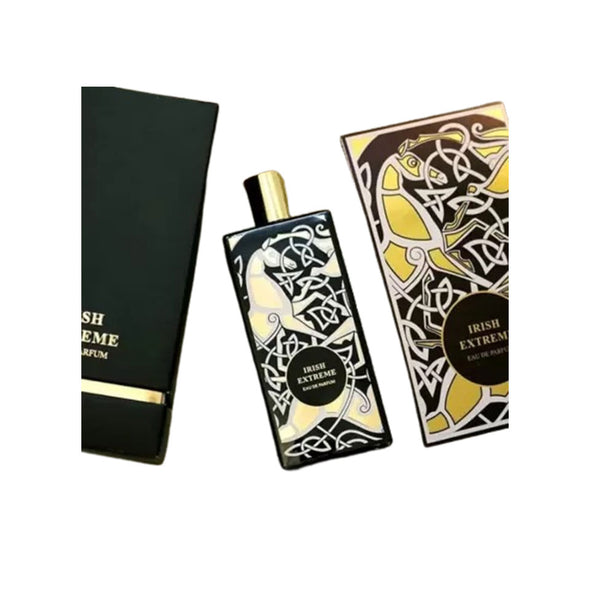 Zoom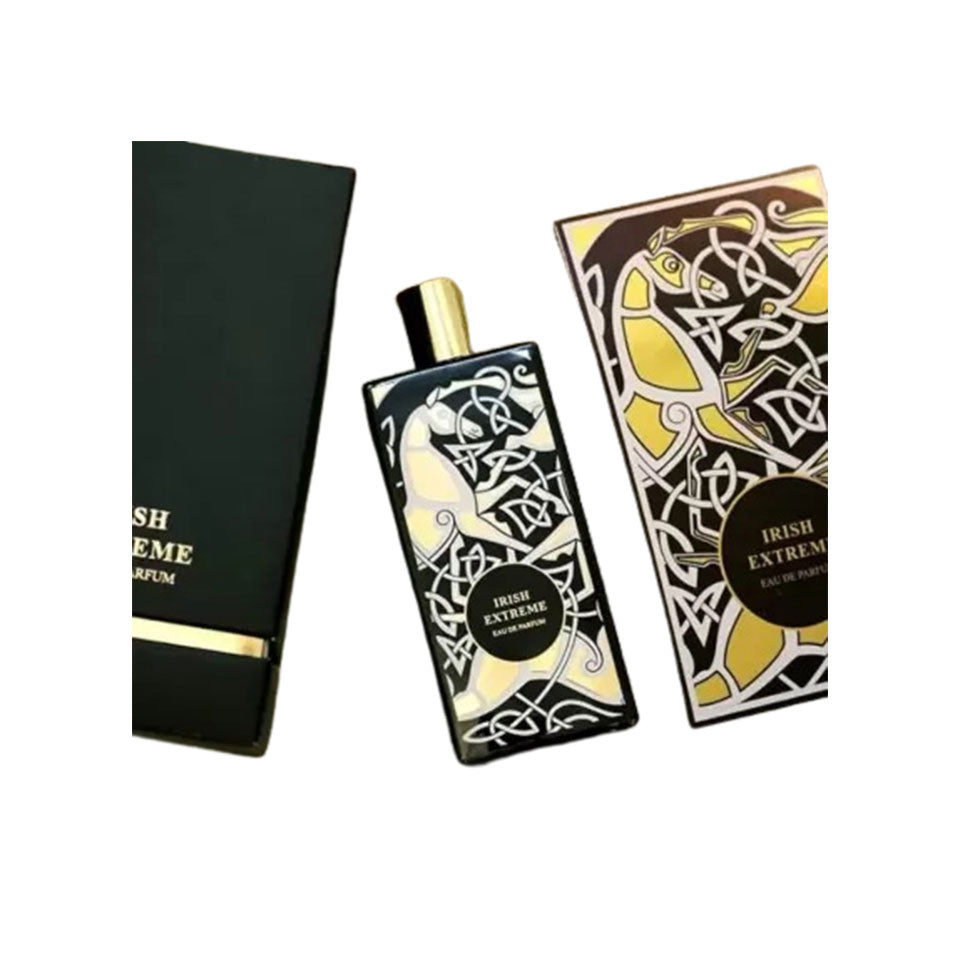 Irish Extreme is mature cool-weather wear fragrance with very good performance.

Irish Extreme is a very sensual, green, and earthy scent. The juniper berries give it a slight touch of fruity sweetness.

Despite the orangish juniper berries, this forms fresh summer wear and more of a cool weather fall/winter wear.

The new leather bag/new leather-seated car leather-note is accompanied by a sharp, herbal, and citrusy juniper berries.

One of our finest EDPs specially designed bottles for a perfect gift to your beloved.
Fragrance Notes:
Amber, Leather, Tonka Bean, Juniper Berries and Mate